Varsity Super Bowl 2018
Interested in applying for a Board Position for the upcoming 2019 Season?
Click on the application tab and download a board application, fill it out, and email it to hughsonoilers.org or deliver it to any current Board Member. Voting will take place at this years End of Season Banquet. Join the team and be part of the Oilers bright future.
Check out our new Team Store!!
PLAYER/CHEERLEADER REGISTRATION CHECKLIST
Click on the link for a downloadable Checklist of items you'll need to provide before your Player or Cheerleader hits the field.
2018 Hughson Oiler Head Coaches
We would like to introduce the head coaches for both Football and Cheer for the 2018 season!!
Football.
Junior Novice - Steve Richardson
Novice - Ryan Beers
Junior Varsity - Mark Henry
Varsity - Dirk Wyatt
Cheerleading.
Junior Novice - Lisette Stevens
Novice - Lauren Perkins
Junior Varsity - Natalie Moring
Varsity - Ashley Rightmire.
AGE GROUPS
Jr Novice 6, 7 & 8 • Age 6 on or before July 1
Novice 9 & 10 • Age on or before Nov 29th
Junior Varsity 11 & 12 • Age on or before Nov 29th
Varsity 13 & 14 • Age on or before Nov 29th
Cheer Mascots: 5 • Age on July 1
Jr Instructors: 14 • Age on or before Nov 29th & in HS
----------------------------------------------------------------------------------------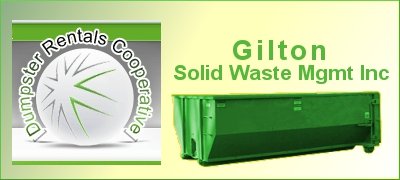 Gold Sponsors:
Ken's Asphalt
Van de Pol Petroleum
Mark and Maria Henry
Gilton Solid Waste Management, Inc.
Col. John Rogers and June Rogers
Ronald Martella Farms
Dave Nagle
Silver Sponsers:
Harden Pump & Electrical
Operation Packing Company, Inc.
Chad and Jodi Smith
Bronze Sponsors:
American Lumber Company
Angel's Accounting, Inc.
California Rock Crushers
City Signs, Modesto
Donlee Pump
Housekeeping by Tiffanie Caetano
Jensen and Associates
Interstate Transmission Center
J&J Farms
Kiper Development, Inc.
Magallon Construction Co. Inc.
Ramon and Barbara Bawanan
Romey's Window Cleaning
St. Anthony's Catholic Church
Wyatt Insuranc Company
American Lubrication West, Inc
Denair Lumber Company
Hawke Ag Aviation
Hughson Farm Supply
Joseph Farms Cheese
Pohl & Holmes, inc.
Samson Enterprises
V. Rivera Concrete, Inc.
Safeway
Rico's Pizza
Knights of Columbus Council #3604
IC Refrigeration Services, Inc.
ITSolution/Currie
Thank you for your Support