Head Coaches applications being accepted now for both Football and Cheer.
Ever thought about being a Head Football or Cheer Coach? Well now's the time. The Oilers are opening up our Head Coaching application process and will be accepting application for all 8 head coaching positions from now until March 31st. Applications can be found in the "APPLICATIONS" tab on the left side of the page. Assistant Coach applications can also be sent in and will be held for review by Head Coaches and the Board for selection and approval in April of this year so get those in as well. Please email your completed applications to hughsonoilers@gmail.com or bring them in to one of our upcoming sign ups. The season is coming fast and we are looking to have another awesome season so come be a part of the 2019 Hughson Oilers.
PLAYER/CHEERLEADER REGISTRATION CHECKLIST
You MUST have the items below at the time of registration:
Have you already registered ONLINE? (Can assist at signups if necessary)
Copy of Medical Insurance Card (If you have insurance)
Copy of Birth Certificate (New athletes only)
Copy of Most Recent Report Card
Non-Refundable Registration Fee of $50
Refundable volunteer fee of $100 per Child not to exceed $200 (To be held til end of season)
You MUST have the items below completed before ANY practice begins:
Completed Physical TVYFL Form
Balance of Player/Cheerleader fees owed
Click on the link for a downloadable Registration Checklist
AGE GROUPS
Jr Novice 6, 7 & 8 • Age 6 on or before July 1
Novice 9 & 10 • Age on or before Nov 29th
Junior Varsity 11 & 12 • Age on or before Nov 29th
Varsity 13 & 14 • Age on or before Nov 29th
Cheer Mascots: 5 • Age on July 1
Jr Instructors: 14 • Age on or before Nov 29th & in HS
----------------------------------------------------------------------------------------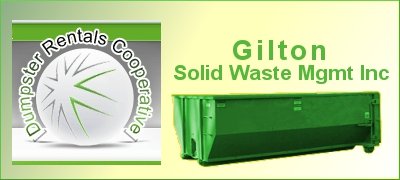 Gold Sponsors:
Ken's Asphalt
Van de Pol Petroleum
Mark and Maria Henry
Gilton Solid Waste Management, Inc.
Col. John Rogers and June Rogers
Ronald Martella Farms
Dave Nagle
Silver Sponsers:
Harden Pump & Electrical
Operation Packing Company, Inc.
Chad and Jodi Smith
Bronze Sponsors:
American Lumber Company
Angel's Accounting, Inc.
California Rock Crushers
City Signs, Modesto
Donlee Pump
Housekeeping by Tiffanie Caetano
Jensen and Associates
Interstate Transmission Center
J&J Farms
Kiper Development, Inc.
Magallon Construction Co. Inc.
Ramon and Barbara Bawanan
Romey's Window Cleaning
St. Anthony's Catholic Church
Wyatt Insuranc Company
American Lubrication West, Inc
Denair Lumber Company
Hawke Ag Aviation
Hughson Farm Supply
Joseph Farms Cheese
Pohl & Holmes, inc.
Samson Enterprises
V. Rivera Concrete, Inc.
Safeway
Rico's Pizza
Knights of Columbus Council #3604
IC Refrigeration Services, Inc.
ITSolution/Currie
Thank you for your Support